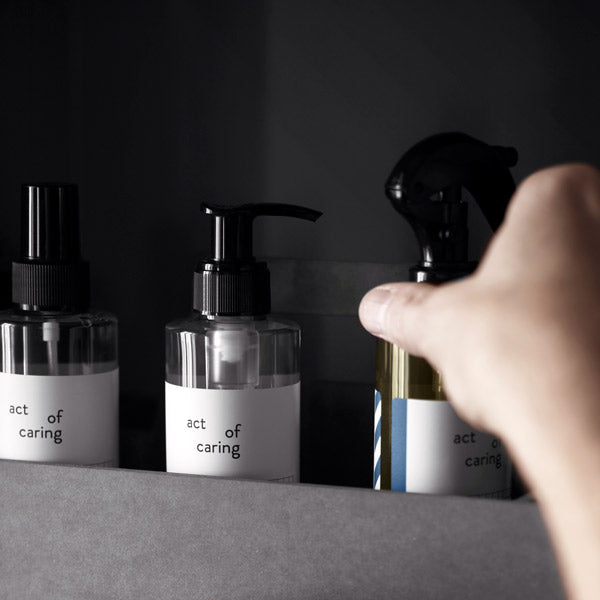 A collective space for your Act of Caring workspace products and your stationery. Clean your toolbox by using our gentle Reviving Table Cleanser.
Spray cleanser onto a cloth, wipe off dirt and let dry.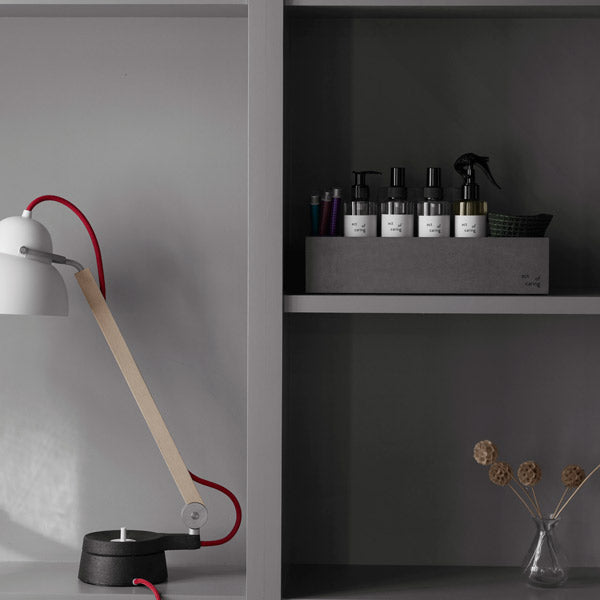 Act of Caring
PRO
A designed solution to uplift your workspace atmosphere with conscious cleaning and care products.
Tailor-made products for your meeting rooms, workstations, shared offices or public areas. Designed to help you get a lifestyle cleaning and caring solution and scented with pure essential oils for a superior atmosphere.
In charge of the entire workplace or just your own workspace? Here you can get access to an optimised and personalised product solution.