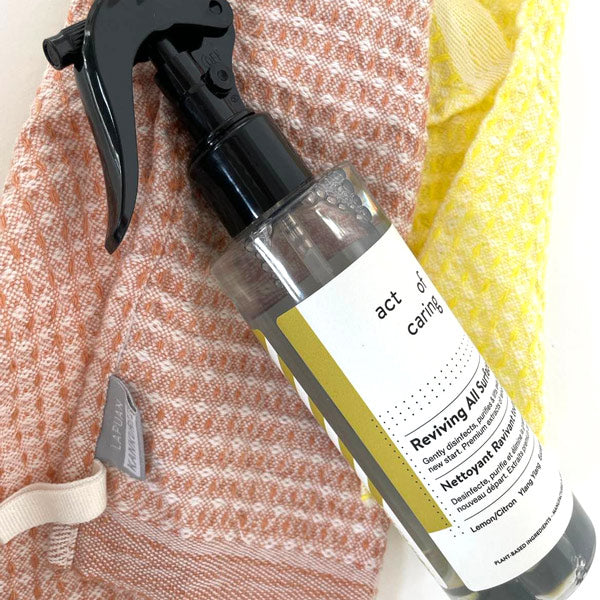 Please refill your Reviving All Surface Cleanser with care.
Do not clean your bottle as it may leave water residues behind that not necessary mix well with Act of Caring's formula. Use dry clean hands and try not to get air inside.
Make sure to secure the cap and sprayer on the bottles firmly after refilling.
Voilà – you are ready!
Act of Caring started with an idea and project about trying to
find and be a part of the solution of the over-consumption dilemma and "lack of joy" caring for what we already have. We wish to inspire people to care for a beloved object and to make things last.
People inspire People! Share and tag #makethingslast on Instagram.