Remove the cap from your Act of Caring Refill 500 ml bottle of choice and attach the sprayer head by screwing it tightly to the bottle.
Suited for the following refill bottles:
– Reviving All Surface Cleanser
– Reviving Table Cleanser
– Pampering Bathroom Cleanser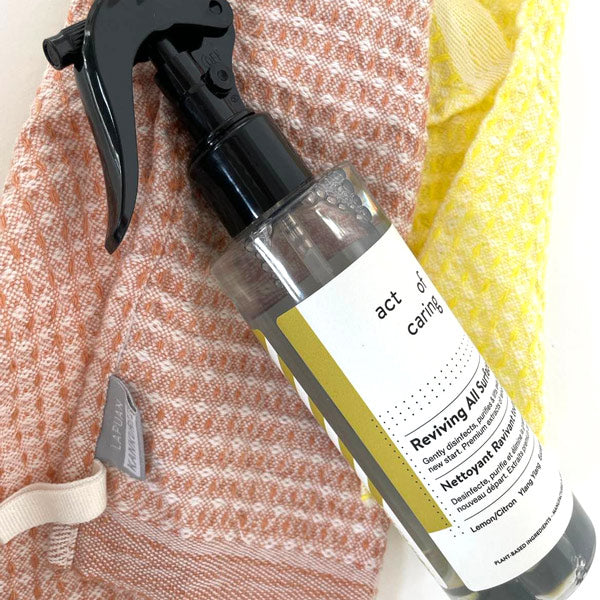 SHARE YOUR
ACT OF CARING
Act of Caring started with an idea and project about trying to
find and be a part of the solution of the over-consumption dilemma and "lack of joy" caring for what we already have. We wish to inspire people to care for a beloved object and to make things last.
People inspire People
Please share your Act of Caring and tag #makethingslast  on Instagram.