Act of Caring PROFESSIONAL
A complete collection of care and cleaning products created to give you you a conscious, clean, safe, and inspiring working environment for yourself and your employees. Choose from our Conference Room Toolbox, a hand sanitizer at the reception, cleaning products for public areas or our Hand soap for the bathrooms.
Are you responsible for the entire office or just your own workplace? We have everything you need – together with Act of Caring, you will be perfectly equipped with non-toxic and sustainable products for a fantastic work environment.
Our products are created for showrooms, offices, shops, hotels, restaurants!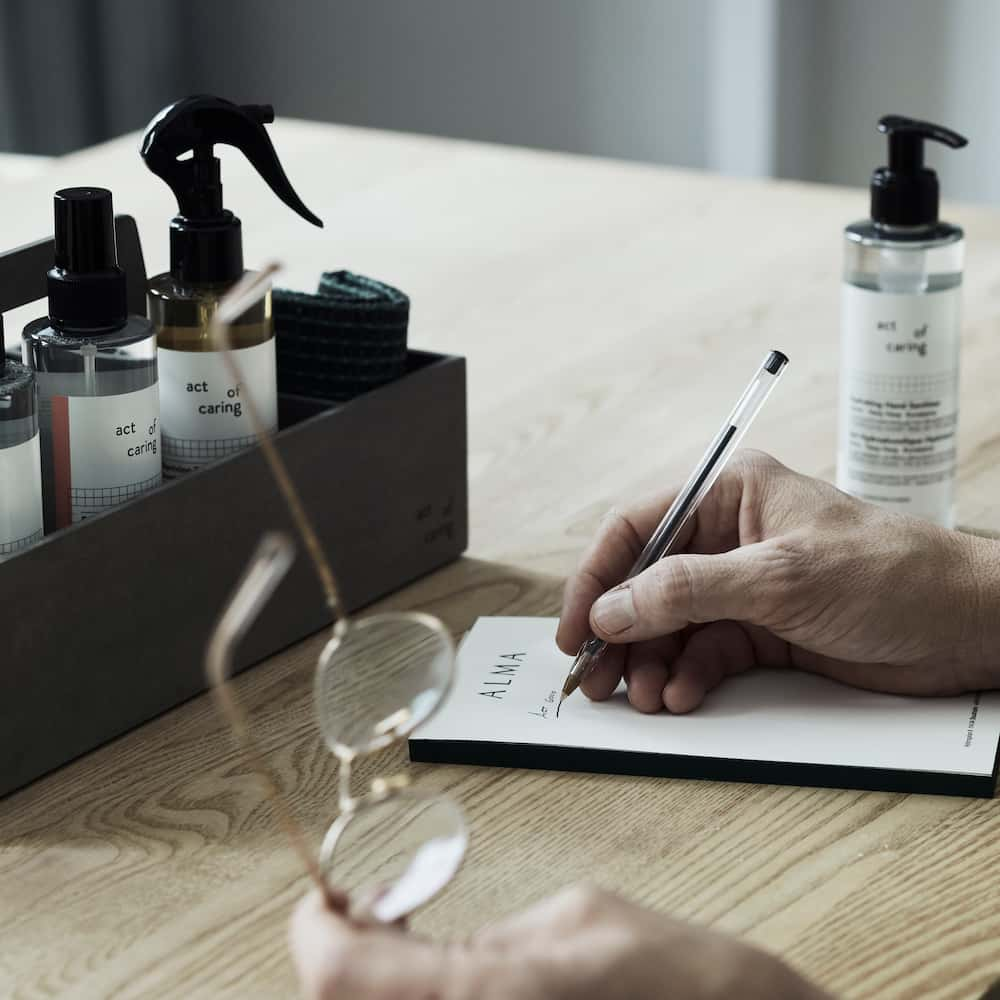 A collection of natural cleaning and care products for your conference room, meeting rooms, workstations, or shared offices.
Designed to help you get a lifestyle cleaning and caring solution, scented with pure essential oils for a superior atmosphere.
RECEPTION & PUBLIC SPACES
The essentials for your hygiene and personal care at work, for your reception, restrooms, showers, and kitchen. Soap, washing-up liquid, shampoo, and conditioner in 350ml bottles combined with a easy to use refill system. Scented with exclusive and pure essential oils, made in Sweden.
The perfect gift for your colleagues, suppliers & partners or as a welcome package for conferences.
Our sets can be mixed and matched as you like and come in a white organic cotton dust bag with printed text. There is an option to customise the dust bag with your company logo and message.
Send us an E-mail at hello@theactofcaring.com where you describe your company (office/shop/restaurant/hotel) and what product you are interest in. We are ready to guide you in selecting and specifying products, handling sample requests and answering your questions.